Pre-leased Property for sale in Gurgaon
Pre-leased Property for sale in Gurgaon is in Big Demand. Why So?  Why is Gurgaon preferred City by MNCs and INC's?
Gurgaon is in NCR region close to Delhi. Good governance, best industrial policies, and Connectivity from IGI Airport Give Extra Advantage to The Location. This is the reason Why More the 250 fortune 500 Companies are operational in Gurgaon. GE was the 1st MNC came to Gurgaon now almost every MNC operational in India has its office in Gurgaon.
Why to invest in pre-leased properties?
Pre-Leased Commercial Properties command high yields. – Because every investor wants safety for their money so they prefer rented property. It is directly linked with the concept of Demand and supply. Demand is high so you will get the good return. Residential property give 1% or 2 % return on Investment. At the same time, you will get 8-10% return on your investment in Commercial rented property.
Safe and Secure Investment with High ROI. – You are buying a registered ready to move-in property. Some good company is operational in the property. So you are getting regular monthly income. more over this maintenance cost also not a problem for you because maintenance is paid by tenant.
Financial Institutions extend loans to a tune of 90% of the cost of the property. – Because every Financial Institutions look for safety for their money. Rented property earning regular income so defaulter case is not possible.
Maintenance of the property. – Every time corporate clients are visiting into office so tenant wants to keep office well maintained. Good maintenance increase life of the property.
Planned investment – Because you are earning secure monthly rental income so you also can buy another property. Or you can make any investment.
Give you financial freedom – Your Money is making money on a regular monthly basis which is giving you financial freedom. You are out with your family on a tour and on every 1st week of the month rental clicked into your account. So more over this, I can say its give you happy family life which is the hidden need of every individual.
Commercial Preleased Property Investment options provide an ROI ( Return on Investment). ranging from 6% to 10% in today's market.
Options as Pre-leased Property for sale in Gurgaon.
MNC Leased Property. –  If you are looking for Pre-leased Property for sale in Gurgaon you can get good MNC leased property. MNC can assure you regular rental Income and Long lease guaranty.
INC Leased Property. – Good INC company also give you regular rental income on office space. Also, you can get good ROI close to 7%-8%.
Rented Retail Shop. – As a Pre-leased property retail Shop can give you 5-6% Return and high appreciation on Property but location matter a lot in the case of Retail.
Bank Leased Property. – If you are looking for very safe investment then go for Pre-leased Bank. You can get ROI of 4.5-5.5%.
Pre-Leased Independent Building. – If your Budget size is more than 10 Cr then you can also think Independent Building. it's always better if the building is rented to a good Company or it should be rented to 2-3 Companies. Where risk factor is low. You will get 8 to 10% ROI depend upon tenant and location of the building.
Pre-leased warehouse. 
Things to keep in mind before buying a Pre-leased Property for sale in Gurgaon
Building: Type and age of the building are crucial while taking an investment decision. If Building is newly constructed in a high potential area then it is good.
Tenant Profile: Tenant profile is one of the major aspects to be seen while investing in pre-leased properties. In the case of office space, good MNC and INC rented property will give you safe investment.
Lease Term: A longer lease term is better depending on the market situation. If rent is below market price then short term lease is good especially in the case of retail.
Lock-in period: Lock-in period is the minimum term that the tenant should serve. or pay for Higher lock-in gives better security to the investment. If rent is as per market term then long time lock-in period is good. In Gurgaon, most of the companies give 3 to 4-year Lock-in. But in the case of retail tenant give 1-2 year Lock-in. In Most of the case, a bank doesn't give any lock-in period.
Time Entry-Exit Deposit, Rent and rent Escalation: Deposit should cover an average of at least 3 months electricity bills and maintenance charges. In the case of longer lock-in, the deposit should be higher to ensure the tenant would fulfill his obligations. Annual rental escalation is preferred over escalation after 3 to 4 years.
Property Tax and Maintenance charges: One should check the maintenance charges. property tax and other tax obligations. any pending matters/ penalties before investing.
Good Facilities Management:  Good facilities management agency for the premises and the building plays the pivotal role in upkeep. of the premises and can fetch better capital values for the property in the long run.
The difference between rented space and Vacant space:- We have to check the difference between rented and vacant space, the lower difference is considered good. in the case of office space in Gurgaon, you will find the difference of Rs. 2000 to 3000 Pre Sq.ft.
Furnishing done by :- If furnishing is done by tenant then it's good because this kind of property assure you more safety, although you get the low return on investment. But in current market scenario companies preferring fully furnished space rather than unfurnished spaces, because it reduces their one-time investment cost getting it furnished. Which is Rs. 1500 – 2000 Pre sq. Ft.
Locations where you will find good Pre-leased Property for sale in Gurgaon
Golf Course Road Gurgaon: – Golf Course Road is 16 Lane well-connected road from all part of Gurgaon. Rapid Metro also operational on Golf Course Road. Many MNC's and INC's has its corporate office. You will get good rented property in 15k to 20k per sq.ft. where you will get a return of 6 Percent to 7.5 Percent.
Golf Course Extension Road Gurgaon: – Golf Course Extension Road is new business address in Gurgaon for MNC's and INC's. Sector 56 Rapid Metro station is at the starting point of Extension Road. You will get MNC rented property at Rs. 10500 to 12500 Per Sq.Ft. Which comes 7 to 7.75 Per Sq.Ft. Return.
Sohna Road Gurgaon: – Sohna Road Gurgaon is National Highway. Well Connected from NH-8 and from metro station It's just 10 min drive. You will get good MNC & INC Rented Property at 9 k to 11.5K Per Sq.Ft. You will get the return of 7.25 to 8 percent.
M.G. Raod Gurgaon: – If you are interested in buying retail rented property then MG Raod is the best destination. You will get rented office space at 6 to 7.5 percent return.
Udyog Vihar Gurgaon: –  Udyog Vihar is the nearest location from Delhi. Famous for industrial plots. If you are looking for Independent Building as Pre-leased Property for sale in Gurgaon, Udyog Vihar is the best location where you will get 8 to 10 percent return.
Visit Now  www.commercial-property.in for more Pre-leased Commercial Properties in Gurgaon.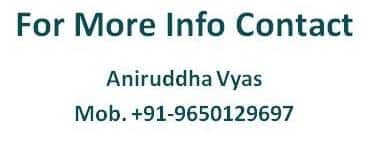 Route
Plot No 3127 Sector 46
Gurgaon
,
Haryana
122001
India
Phone:

9650129697