Pre-Leased Commercial Property in Udyog Vihar Gurgaon
Udyog Vihar is an industrial estate in Gurgaon, Haryana. Having more than 1200 industrial and commercial units. Pre-Leased Commercial Property in Udyog Vihar Gurgaon is in big demand when you are hunting for Independent Building. Udyog Vihar is located near Delhi-Gurgaon Border. And 8 km from IGI Airport on NH-8. The total area of Udyog Vihar is 728 acres including all phases. 
Udyog Vihar Phase 1 Gurgaon.
Udyog Vihar Phase 2 Gurgaon.
Udyog Vihar Phase 3 Gurgaon.
Udyog Vihar Phase 4 Gurgaon.
Udyog Vihar Phase 5 Gurgaon.
Why Udyog Vihar is the best area for investment?
All part of Udyog Vihar are interconnected and you will get independent building starting from 10 crores and goes up to 200 Crore.  We are having few newly constructed, independent building with fresh 9 Year lease in different – 2 sectors of Udyog Vihar. You can expect 8 to 10 % Return on your investment, Depend upon size, location, tenant, and condition of the building.
Why tenants are moving to Udyog Vihar.
Good Connectivity, Close to Delhi and reasonable rental is the key factor why tenant moving to Udyog Vihar. Previously biggest problem was a dispute between tenant and property owner because of poor maintenance bcoz most of the property was owned by locals but now the condition is different many corporates are the property owner. Maintenance is done by maintenance company, rental is reasonable so companies preferring Location. You can expect long lease, if you are buying a  Pre Leased Commercial Property in Udyog Vihar Gurgaon. Pre-Leased Commercial Property in Udyog Vihar Gurgaon.
Location Advantage:-
Directly Connected with NH-8.
Just 2 Min Drive from Rapid Metro Station.
Just 5 Min Drive from Delhi.
It Will take hardly 15 Min to reach IGI Airport T3.
Hardly 5 Min drive from MG Road and Golf Course Road.
2 Min drive from Cybercity and CyberHub.
Many 5 star hotels are in close vicinity.
Connectivity in Udyog Vihar.
Though Roads: Udyog Vihar is well designed, and having well-connected roads. Companies using charted buses and cabs for their employee. NH-8 is Directly Approachable for South Delhi. Dwarka Delhi is also just 20 Min drive through internal Roads. All Mose Of Transportation is available to start from auto, Cab, Bus etc.
Though Rapid metro: Rapid Metro Gurgaon is another transport option available. The nearest Rapid Metro Station is DLF Phase III. Metro is connecting Delhi and other parts of Gurgaon. Very Soon It will connect all parts of Gurgaon.
Companies operating in Udyog Vihar.
Companies into Information Technologies.
Tata Consultancy Services.
FIS.
IBM.
Wipro.
HCL.
HGC Technologies.
Gambit Tech PVT LTD.
Concentrix Technologies (India) Pvt. Ltd.
Ameriprise India Pvt. Ltd.
Accenture.
SoftAge Information Technology Limited.
Companies into  Aviation.
SpiceJet.
Companies into  Engineering and Construction.
BPTP.
Lanco Infratech.
International Design & Engineering Solutions.
Companies into  Telecommunication.
Bharti Airtel.
MTS.
Hotels in Udyog Vihar.
The Oberoi.
Hyatt Place Gurgaon.
The Leela Kempinski.
Trident Hotel.
The Country Inn & Suites.
Lemon Tree Hotel.
So corporate Meetings, and party in not an issue. Also, can accommodate delegates coming from outside. This is The Reason why companies again moving towards Udyog Vihar.
Now if any company looking for bigger are close to Delhi and Airport signing Udyog Vihar as a destination be it IT Company or a call center.
Are you Looking for office space for rent in Udyog Vihar Gurgaon? Pre-Leased Commercial Property in Udyog Vihar Gurgaon , Pre Leased Commercial Property in Udyog Vihar Gurgaon.Pre leased Property in Udyog Vihar Gurgaon. Office Space for rent in Gurgaon. Pre leased Property in Gurgaon. Pre leased property on Golf Course Road Gurgaon. Office space for rent on Golf Course Road Gurgaon. Then Contact Now
Click Now for More Property options :- www.commercial-property.in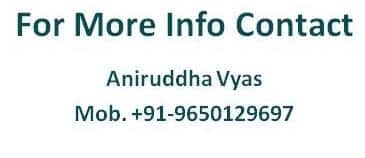 Route
Plot No 3127 Sector 46
Gurgaon
,
Haryana
122001
India
Phone:

9650129697