New Commercial project AIPL Business Club Gurgaon
New Commercial project AIPL Business Club Gurgaon in sector 62 is an "A" Grade, 2 Side open LEED certified Green Building office project and will be the latest addition in AIPL's diversified portfolio of Real Estate Offerings. The Principal Architects of the project, Morphogenesis is one of the leading architects in the world and the recipients of numerous National and International awards. Business Club is the home to world-class facilities, The Business Club will give you a truly international feel.
New Commercial project AIPL Business Club Gurgaon  Investment Highlights
Minimum Investment Size 80 Lacs ( Approx.)
Assured return With Lease Guarantee.
LEED certified Green Building so Low maintenance Cost.
AIPL already has some of the "A" grade talent in panels.
Project Highlights of AIPL Business Club
Corner Site with frontage & entrance from main 60 meters wide & Secondary entrance from 24-meter wide sector road.
IGBC Gold Certification proposed.
700,000 sq.ft. of office space.
5th Floor dedicated as club floor with amenities such as Business Center, Health Club, Swimming Pool, Coffee Shop and Executive Lounge spread Approx. 55000sq.ft .
The food court on the ground floor of approx 17000 sq.ft. in addition to a restaurant serving the building occupants.
Access Controlled basements & tenant floors.
Ample Car Parking: Spread over two level of basements, four levels of multi-level car park above ground level & surface parking for visitors.
Flexible office areas ranging from 5000 to 55000 sq.ft on one level.
Multi-tier security system
Façade is being designed based on solar and shadow analysis, inputs from the façade and green consultant using multiple features like double insulated glass, shading devices etc. to ensure better heat reduction and energy efficiency through reduction in the HVAC load of tenant area, thereby reducing their recurring cost.
Energy-efficient transport solutions. Provision for dedicated parking spaces equipped with electric charging stations for environmentally friendly electric cars.
100% rain water harvesting on site.
To reduce pollution & land development impacts from automobiles use, bicycle storage will be developed in the building to encourage the use of such alternate not polluting means of transportation.
Proper & adequate parking capacity will be provided as per the by-laws.
More than 50% of the roof area will be landscaped.
93% of the parking would be under covered roof.
Environment-friendly low volatile organic compounds based paints, sealants & adhesives are proposed to maintain good indoor air quality. Further, composite wood & Agrifiber products would be used, which do not contain toxins & harmful chemicals like Urea Formaldehyde Resins.
About AIPL Group
Advance India Projects Limited (AIPL) came into existence in 1991, has a multi-dimensional portfolio ranging from residential to commercial and retail segments. AIPL has delivered Approx 50 Commercial and Residential project. Most of its commercial projects are in the lease model so the company has sound financial inflow.
AIPL has immeasurably succeeded in developing, managing & pioneering commercial spaces by over 70 multi-national companies & Indian corporates housed in 35 of APL's commercial projects in Delhi, NCR.
A residential development of 250 acres for housing 1500 families spread over 1 million sq. ft of built-up space.
Commercial development of over 2 million sq. ft of premium office spaces.
Retail development of over 1 million sq. ft.
Call Now if you have any query related to New Commercial project AIPL Business Club Gurgaon, New Commercial project AIPL Business Club Sector 62 Gurgaon, AIPL Business Club Sector 62 Gurgaon, AIPL Business Club Golf Course Extension Road Gurgaon, AIPL New Commercial project in Sector 62 Gurgaon, Assured return Commercial project AIPL Business Club Gurgaon, AIPL Business Club Location Map, AIPL Business Club Price List, AIPL Business Club Payment Plan, AIPL Business Club Floor Plan, About AIPL, AIPL Business Club Review, Office Complex in Gurgaon, Commercial project AIPL Business Club Sector 62 Gurgaon, AIPL Business Club Gurgaon, AIPL Sector 62.
EXCLUSIVELY MARKETED BY :- PRIME LAND PROPERTY ADVISORY SERVICES LLP
Visit Now for More Projects:- www.commercial-property.in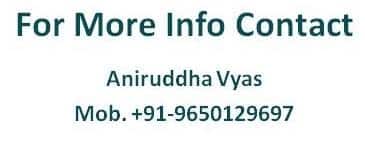 Route
Plot No 3127 Sector 46
Gurgaon
,
Haryana
122001
India
Phone:

9650129697