Pre-Leased Bank In Gurgaon
Pre-Leased Bank In Gurgaon  Occupied by:-  Yes Bank
Located in Raheja Square, Sector 2, IMT Manesar, Gurgaon, Haryana.
Property Details of Pre-Leased Bank In Gurgaon
Unit: Independent units
Floor: Ground Floor
Size: 4000 Psf.
Furnishing: Fully Furnished – Furnished by the owner
Lease Terms
Lock-In Period: 3 Years
Lease Term: 9 Years
Rent Escalation: 15% after 3 years
Financials
Priced at: Rs.6,24,00,000/-
Monthly Rental: Rs 2,86,000/-
Return on Investment: 5 %
Rate per Sq Ft: Rs 15,600/-
Rent per Sq Ft: Rs 5/-
The Building 
The building is the only commercial complex catering to the 5000 acres IMT Manesar, Gurgaon. With a built up area of over 2.5 Lac sq.ft. and a world-class infrastructure in place, Raheja Square already caters to a variety of banks such as ICICI, HDFC, Yes Bank, Indian Bank with a host of other shops opening.
The building has a distinguished architectural design and follows energy-efficient building. It also offers HugeParking space of upto 700 cars, Central A.C.
The Locality – IMT Manesar, Gurgaon, Haryana.
With the NH-8 having been converted into an 8-lane expressway. IMT Manesar has become accessible from Delhi as just a few minutes drive from Dhaula Kuan. And with the Kundli-Manesar-Palwal Expressway coming up at just a few kilometers away, Raheja Square is definitely the most viable investment proposition for the beckoning few. It has ready-possession space up to 1 lack sq.ft. available, ideal for BPOs, MNCs, ITEs and call centers on lease or sale basis.
The property prices are likely to climb further. s the demand is outstripping supply. Experts see a growth rate of 15 to 25% in the next one to one and a half years as the reality prices in other sectors go up.
What is a Pre-leased Property Or What is a Pre-rented Property ?
Any Real Estate property that is leased to a tenant to earn rental income is called pre-leased or Pre Rented property.
Why to invest in Preleased Property?
Safest investment. Zero waiting for a property investor for the return on investment to start. The rental returns commence from day one of your property investments.
As the commercial property is leased to an MNC, good brand or a company tenant so the property earns regular monthly returns. Also, you gain from capital appreciation of the property over time.
Rent Discounting – A pre leased property investment gives you the advantage of raising capital from any bank/financial institution in the form of rent discounting.
A bank provides financing to property owners who have fixed and stable rent receivables from a good tenant. The finance provided is discounted against the rent received. This is a very good way of raising finance at very low rates which can be used by a property investor for business expansion or any other purpose.
Way to Invest In Gurgaon?
Gurgaon is Considered a most reliable real-estate market in Gurgaon. Especially if we talk about Commercial Property 250 Plus fortune 500 Companies are operational in Gurgaon.  Connectivity from IGI Airport and Delhi attract more and more MNCs coming to India. So investing in Gurgaon is in demand.
Click Now For More Properties:- www.commercial-property.in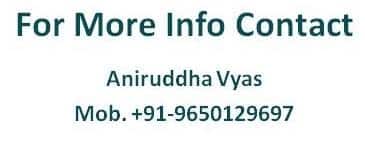 Route
Plot No 3127 Sector 46
Gurgaon
,
Haryana
122001
India
Phone:

9650129697