Why to buy  Pre-Leased Bank In Gurgaon or Bank Rented Property in Gurgaon?
Pre-Leased Bank In Gurgaon  Occupied by One of the Leading Bank.
Located on Golf Course Road and Golf Course Extension Road Gurgaon.
Front facing shops in a large campus where many MNC and INC's are working.
Surrounded by Huge residential Projects.
Safe Investment, Long tenure with the good return.
Why to buy a Bank Rented Property on Golf Course Road or Golf Course Extension Road?
Golf Course Road in Currently one of the premium location in Gurgaon for residential as well as commercial point of view.
Many MNC's and best INC's has its office on Golf Course Road.
Golf Course Extension Road is demanding investment location from last 4-5 Years.
Now well connected from all part of Gurgaon and many residential projects are fully occupied.
If you get a bank rented property in both the location it is profitable because the bank will do good business in both the location so will stay for the longer period, your investment is safe which is the main reason why people by Pre-Leased Bank In Gurgaon.
What is a Pre-leased Property Or What is a Pre-rented Property ?
Any Real Estate property that is leased to a tenant to earn rental income is called pre-leased or Pre Rented property.
Why to invest in Preleased Property?
Safest investment. Zero waiting for a property investor for the return on investment to start. The rental returns commence from day one of your property investments.
As the commercial property is leased to an MNC, good brand or a company tenant so the property earns regular monthly returns. Also, you gain from capital appreciation of the property over time.
Rent Discounting – A pre leased property investment gives you the advantage of raising capital from any bank/financial institution in the form of rent discounting.
A bank provides financing to property owners who have fixed and stable rent receivables from a good tenant. The finance provided is discounted against the rent received. This is a very good way of raising finance at very low rates which can be used by a property investor for business expansion or any other purpose.
Way to Invest In Gurgaon?
Gurgaon is Considered a most reliable real-estate market in Gurgaon. Especially if we talk about Commercial Property 250 Plus fortune 500 Companies are operational in Gurgaon.  Connectivity from IGI Airport and Delhi attract more and more MNCs coming to India. So investing in Gurgaon is in demand.
Click Now For More Properties:- www.commercial-property.in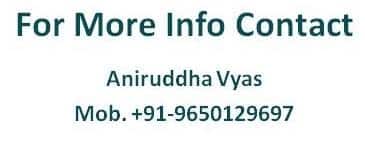 Route
Plot No 3127 Sector 46
Gurgaon
,
Haryana
122001
India
Phone:

9650129697