Elan Sector 84 Gurgaon
Coming Soon Elan Sector 84 Gurgaon New Commercial Project consist of  Retail Shop, Food Court and Multiplex and Residential with Assured Return
Why to Invest on Dwarka ExpressWay Gurgaon or in Sector 84 Gurgaon
A total of 27.9 Kilometers in length, 18 Kilometers of the expressway falls on the Gurgaon side while the remaining 9.9 Kilometers falls on the Delhi side. After being stuck for the past 7 years, the powerful National Highway Authority of India (NHAI) has finally taken over the Dwarka Expressway project, a move that finally promises to kick-start work on the project.
Dwarka Expressway, which is also considered as a Northern Peripheral road is one of the most significant areas of Gurgaon. It is an important real estate destination in Delhi NCR and Gurgaon. Closest connectivity from Delhi, IGI Airport and Directly Connected with NH-8 and Mehrauli-Gurgaon Road. It starts from near Kherki Daula on NH8 and ends towards Dwarka. Sector 81 to 115 are developed close to it which consists of umpteen of residential and commercial projects as well as social infrastructures.
It is host to the best in the class developments by major builders of the real estate industry and more than 100 residential projects are in the development stage in its precinct which is projected to be home to around 42,000 families over here. In these projects, almost half of the abodes are already acquired by numerous investors and home seekers and remaining is up for sale by the developing builders for the people who want to reside here or invest.
Also, according to a report by India times, it is expected for the area with the second highest number of housing units in between the year 2013 to 2018.
The price of property here has witnessed a major jump from the past couple of years and it is expected to go way more up considering its development plan and advantages. According to the reports, the prices here have seen growth from Rs 2426 per sq ft in 2009 to Rs 7000 in 2013 and now it is around 5000 – 8000 per sq. ft.
It is very well connected with the national capital, IGI Airport etc as well as other swiftly developing spots such as Dharuhera, Bhiwadi, Yamuna Expressway and Noida – Greater Noida Expressway also share attainable distance from here.
Topmost builders of the real estate sectors such as Raheja, DLF, Godrej, Sobha, Tata, Vatika, Elan, CHD, Bestech, Mahindra, M3M, Emaar MGF, BPTP, Orris, Microtek and many others are having their existence here in various sectors close to it.
The construction of the Metro Rail for both Northern Peripheral Road (Dwarka Expressway) and Southern Peripheral Road has been approved by the government.
Not only the concern of residing but all other factors regarding an ideal life, such as education, health care facility, hospitality, etc. is considered well here and the land here is acquired by major names to bestow their service here. Even the development of some is growing rapidly and even they have put their layout plan of the development they are proffering here. One of the biggest multiplexes is also being rendered here in Sector 84 by Vatika, and now Elan Group is also coming with the same Platform in Elan Sector 84 Gurgaon.
The adjoining areas of Dwarka Expressway fall under Gurgaon – Manesar Masterplan 2031 and is constructed in a superior way which adds more charm to the beauty of this place. Also, the construction of smooth and wide roads is almost in completion stage while many of them are completed and operational. Hence it ensures better and smooth connectivity to the major areas of Delhi/NCR from here.
Hence, all of these above-mentioned points prove the worth of this place which is very crucial. And, the ones who will invest here today are for sure going to enjoy fruitful results in the coming times in a better way.
 Why to Invest with Elan Group
Elan is emerging as an Indian realty major; fully capable of delivering great value to its clients. Through a wide ranging expertise, Elan Group is all set to offer unique residential, commercial and hospitality projects. The group aims at creating a connection between discerning individuals and intelligent spaces to create exciting new prospects for developing India through innovations, new technologies, and research.
Since inception, we are persistently focused on continuing to create and build spaces that can transform lives for a better tomorrow and a better world around us. The company has a strong presence in northern India, especially Delhi / NCR, with projects at the best locations of tier 1 cities.
Your Investment with Elan Group is Safe as well as you are getting the best return from Day 1 in it's Project Elan Sector 84 Gurgaon.
Why to Invest in Commercial Project Elan Sector 84 Gurgaon
Risk-Free Investment with Assured return on Dwarka ExpressWay
Project Area – 7 acre
Total No of Towers – 2
Ground and First Floor of the Project is dedicated for the Dobul Height Retail Shop
On 2nd Floor, there is the Asia's largest Food Court, which is signed with "KWALS"
3rd to 6th Floor is dedicated to the business center with 21 Screen Multiplex
7th and 8th Floor is Dedicated for Club House
JLL is the Leasing partner
Price- On Demand.
Project Name – Elan Miracle Gurgaon
Call Now for Any update Related to Elan Sector 84 Gurgaon , Assured Return Project in Gurgaon, Elan New Commercial Project on Dwarka ExpressWay Gurgaon, Retail Shop in Elan Sec 84 Gurgaon, Food Court in Elan Sec 84 Gurgaon, Multiplex  in Elan Sec 84 Gurgaon, Residential in Elan Sec 84 Gurgaon, Service Apartments in Elan Sec 84 Gurgaon, New commercial Project in Secor 84 Gurgaon, Upcoming Commercial project in Gurgaon, New Commercial Project on Dwarka ExpressWay Gurgaon, new commercial project in Gurgaon, under construction commercial projects in Gurgaon, best commercial projects in Gurgaon
EXCLUSIVELY MARKETED BY :- PRIME LAND PROPERTY ADVISORY SERVICES LLP
Visit Now for More Projects:- www.commercial-property.in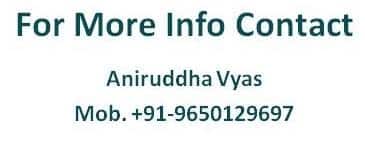 Route
Plot No 3127 Sector 46
Gurgaon
,
Haryana
122001
India
Phone:

9650129697