Elan Miracle Sector 84 Gurgaon
Elan Miracle Sector 84 Gurgaon is an under-construction RERA registered Commercial Project located Bang on Dwarka Expressway.
You can buy Rented Shop for sale in Gurgaon or you can invest into Pre-leased food-court adjoining Multiplex.
Till Possession you will get 11% ROI (Return on Investment) and Lease Guarantee after possession in .
PVR is already signed for Multiplex in Elan Miracle.
The developer is not only concerned with the timely delivery of the project but also leasing of the project. We are already in touch with many well known retail brands.
Why to buy Shop or Food Court in Elan Miracle?
Constructed on 3 sides open Plot, which also having huge front from all 3 side.
50,000 residential units are delivered and many more are about to deliver, which will convert into footfall.
14 lacs sqft of salable area consist of Anchor stores, retail Shops, Restaurants, Multiplex, Food Court, Serviced apartment, Hypermarket and office space.
All shops on the ground & first are double height ( 18 feet ).
Huge Parking space in basement as well as on surface.
Location is under price now but in 3 year time, when project came on completion, Dwarka Expressway (150 Meter wide express way) and Multi utility corridor (135 Meter wide road connection Manesar industrial belt to Dwarka Express way ) will be fully functional.  So price will get increased Minumum to Rs. 30 to 40 thousand per Sq.ft. which is the launching price for new commercial project on Golf Course Extension Road at preset time.
Some Brands like PVR, KWALS are already signed and many more are in touch to ensure maximum comfort and footfall from day one, and in coming year you can capitalize your property as a Rented Property.
Elan Miracle Location Map
Why Elan Miracle location is considered best among other commercial Projects?
Elan Group has chosen one of the best land parcel in Gurgaon for their dream Project.
It's a 3 sides open 7 Acre commercial Project.
Front of 1000 Sq. Ft on Dwarka Expressway.
Well connected to NH-8, SPR, North Delhi, new Diplomatic Enclave & IGI Airport.
Proposed ISBT in Gurgaon is just is just opposite to this shoping destination.
Huge office space like Cyber City  is just opposite to elan Miracle.
Many Residential projects of Vatika, Orris, Alpha G Corp Etc.  already been delivered, which will give us more footfall.
What are the investment option in Elan Miracle?
Ground Floor and First Floor is the project is dedicated to double height Retail Shops and  Anchor Stores.
Lower Ground Floor of the Project is dedicated for Hypermarket and developer is in touch with many big brand and soon will sign with one of them.
Second and Third Floor of the Project  is dedicated to Food Court and  Premium Restaurants. Food Court is already signed and we are in touch with some of the best brand into restaurant and bar business.
PVR is coming on 3rd and 4th Floor, to ensure good movie experience and maximum footfall in the project.
Fifth Floor dedicated to Club House consist of Sunken court with Theme based state of art Restaurants, swimming pool, Brewery, Cigar Lounge, Sauna, Spa & Yoga center.
Upper floor of the project is dedicated to luxury Serviced Apartments, for the same we are in touch with some well-known hospitality brands.
One Tower with separate entry and exit is dedicated to Office Space (Spread Across 1.5 Lac Sqft), for Office leasing our team is in touch with some of the big Multinational Companies.
Why Elan Miracle Sector 84 Gurgaon will get maximum footfall? 
It's a 3 Side Open Commercial Project facing to Proposed ISBT, Metro station, Office Hub, and Residential Townships.
Bang on Dwarka Express Way (Which is 150 Meter wide road) connecting IGI Airport, New Diplomatic enclave and North Delhi and Multiutility corridor ( which is 135 Meter wide) connecting Gurgaon's biggest industrial Hub "Manesar" to Dwarka Express way passing trough huge residential Townships of DLF, Orris and  Vatika etc. and 24 Meter wide sector road which is connection Vatika Township and other residential Projects like Alpha Corp Gurgaon One, Antriksh Heights etc.
Price List for Elan Miracle Sector 84 Gurgaon
Investment start from 50 Lakh and goes upto 4 Cr.*
Best Discount Guaranteed *
Elan Miracle Sector 84 Gurgaon Payment Plan
Payment plans are best suitable for investers
CLP ( Construction Link Payment Plan), PLP ( Flexible possession link plan) and Down-payment plan with return.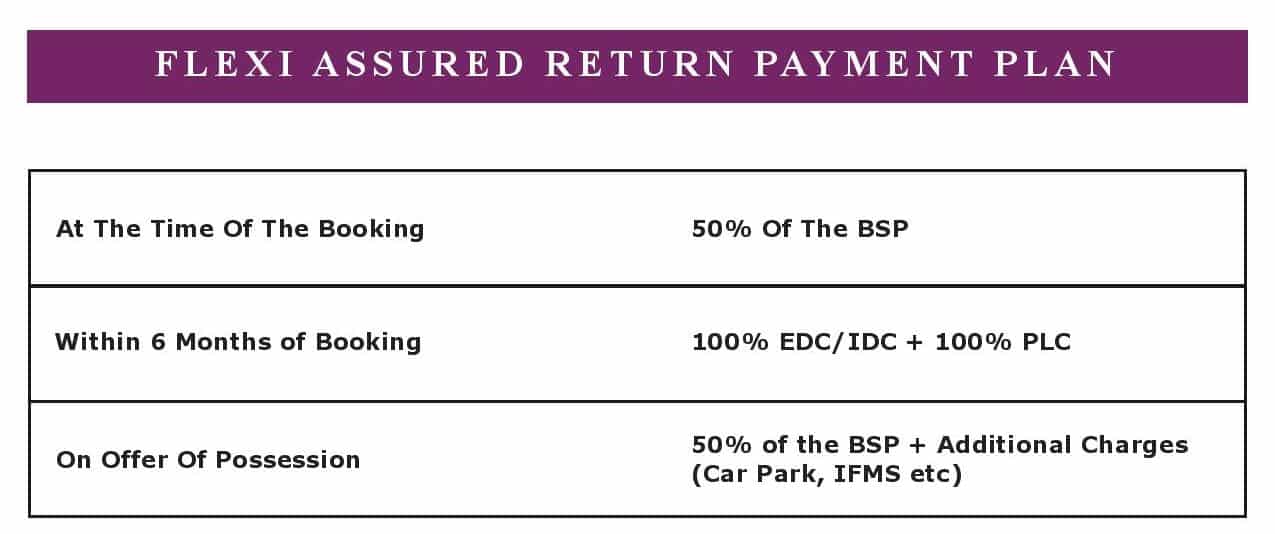 Possession Linked Payment Plan
With flexible payment Options 30:40:30
Construction Status for Elan Miracle ?
Construction is in Full Swing.
Why to invest with Elan Group? is it safe to invest with Elan?
Elan is emerging as an Indian realty major; fully capable of delivering great value to its clients. Through a wide ranging expertise, Elan Group is all set to offer unique residential, commercial and hospitality projects. The group aims at creating a connection between discerning individuals and intelligent spaces to create exciting new prospects for developing India through innovations, new technologies, and research.
Assuring You Best Price and Best Services Always.        
Call our commercial property advisor for any inquiry related to Pre-leased property or Office Space for Lease or New commercial projects or  Assured return projects in Delhi-NCR including all part of Gurgaon.
Call Now For More Detail at +91. 9650129697 
Some Other Retail Project by Elan Group are Elan Miracle in Sector 84 Gurgaon, Elan Mercado in Sector 80 Gurgaon and Elan Town Centre in Sector 67 Gurgaon which will be delivered in 1 year Time period.