Elan Epic sector 70 Gurgaon New Commercial in Gurgaon
Elan Group has launched It's 4th commercial Project Elan Epic sector 70 Gurgaon. Which is HRERA approved commercial Project.
Elan Group's new commercial  "Elan Epic Gurgaon" has 4 acres of land in sector 70 Gurgaon. It's a 2 side open project on 60 Meter wide road with large front.
Why to invest in Elan Epic sector 70 Gurgaon?
800 Feet wide frontage.
2 Side Open corner Plot with 275 Feet wide road.
ROI :- 12%
Designed by UHA LONDON.
120 x 220 Feet Huge Atrium with Largest water Body.
9 Hanging Pods with reflective Glass surface.
7 Silver Screen Multiplex.
Largest water body in main atrium with roof surface frames environment friendly design with hanging creepers/plants to maintain comfortable and clean environment internally.
Waterfront facing shops with ample space.
Surrounded by 1 lacs Residential units with close vicinity.
Building façade enveloped with jewel like structure.
18 Escalators for easy connectivity and 2 glass capsule lift rising from the middle of water body.
Water cooled DX Air-conditioning system for all Retail areas to maintain heat charge.
Musical Fountains and Free Wi-Fi Zones.
Why and how you can get good profit while investing in Elan Epic Gurgaon?
Till Possession you can earn through assured return and once project complete we assure you to lease your shop to one of the good retail brand so after completion you can get regular rental income.
You can sell your Property as a  rented Property so you will get good Property Appreciation.
Elan Epic Gurgaon Location Advantage
Elan new commercial project is surrounded by high-density residential Project. So elan new commercial project will cater day to day need of these residential projects so you can consider this market as  "Arjun Market" Phase 1 Gurgaon.
This Project will have a built-up area of an estimated 7 Lacs Sq.Ft. Comprising retail Space and a Multiplex. So People can come for entertainment, eating and outing as we go now in Galleria, Cyber Hub or Good Earth City Centre.
This land parcel Located on SPR ( Southern Peripheral Road).
It's a 2 Side open project with large front on 60 meter wide road.
Surrounded by residential Project.
Best Connectivity from all Part of Gurgaon.
NH-8 and Sohna Road is just 2 Min Drive.
It will take only 20 Min to Reach IGI Airport.
Biggest industrial town Manesar and Corporate Hub Udyog Vigar, Golf Course Road will take only 15 Min to Reach.
Minimum Budget start from 70 Lacs and goes up-to 2 to 3 Cr. and We assured you Best Location shop at lowest price.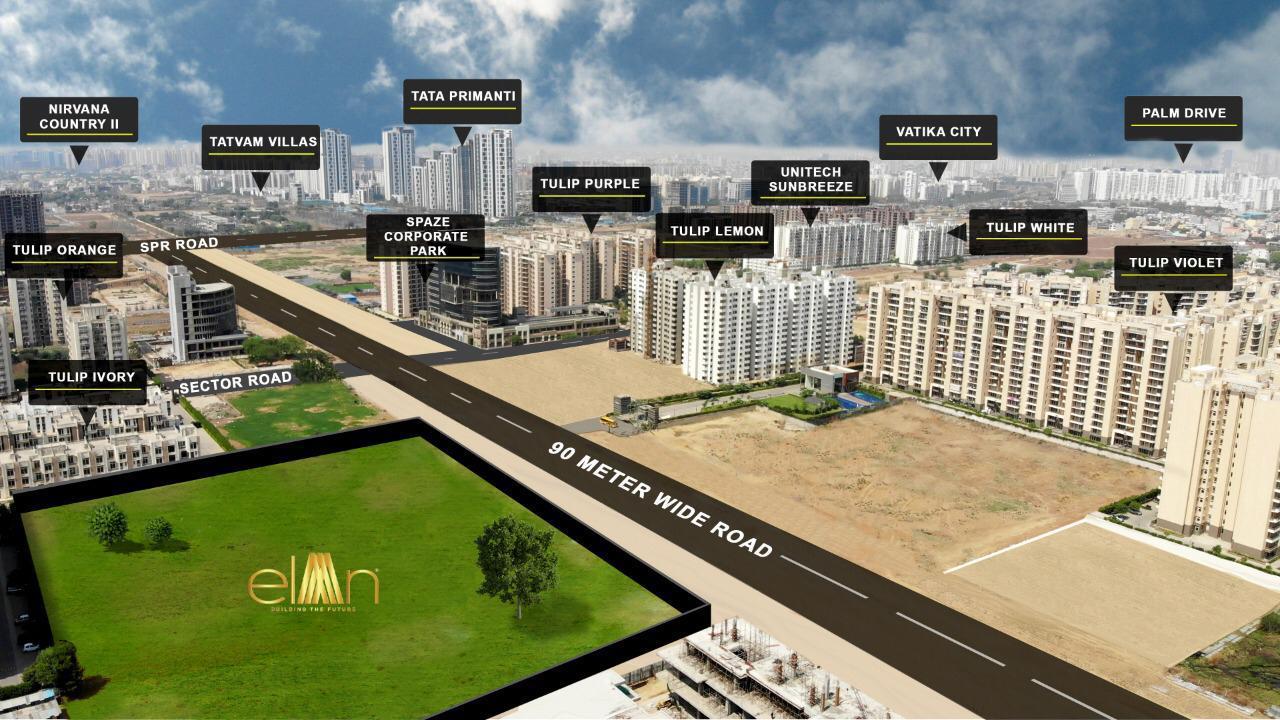 What all payment plan we have in Elan Sector 70 Gurgaon?
you  have "n" no. of choice like
CLP Payment plan
Flexible PLP Payment Payment Plan
Flexible Assured Return Payment Plan
Elan Sector 70 Gurgaon Construction Update
Construction will start soon….
What all Project Elan had done till now before Elan Epic sector 70 Gurgaon?
Elan Mercado Spread over 3 acres with a built-up area of 4.45 Lakh Sq.Ft. Comprising retail area and 168 Service Apartments.
Elan Town Centre  has built-up area of 3 Lakh Sq.ft. over Two acres of land Parcel.
Elan Miracle is spread over 5.9 acres on Dwarka Expressway and comprises 9.8 Lakh Sq.Ft. retail and Office space besides 108 Service Apartments.
Join hand with PLP Advisory Services and Experience the most professional real-estate company in Gurgaon!
Assuring You Best Price and Best Services Always.        
Call our commercial property advisor for any inquiry related to Pre-leased property or Office Space for Lease or New commercial projects or  Assured return projects in Delhi-NCR including all part of Gurgaon.
Call Now For More Detail at +91. 9650129697